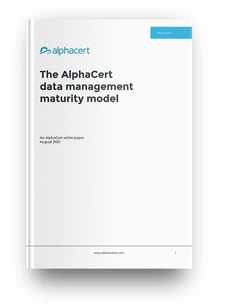 The gap between where you are now, and best practice
Data has always been critical to running an effective fund. But with the explosion of data and significant operational overhead costs, we are hearing the industry ask "How are we doing?" and "What should we do next?"
This motivated AlphaCert to create a Data Management Maturity Model (DM3) to help organisations answer those questions.